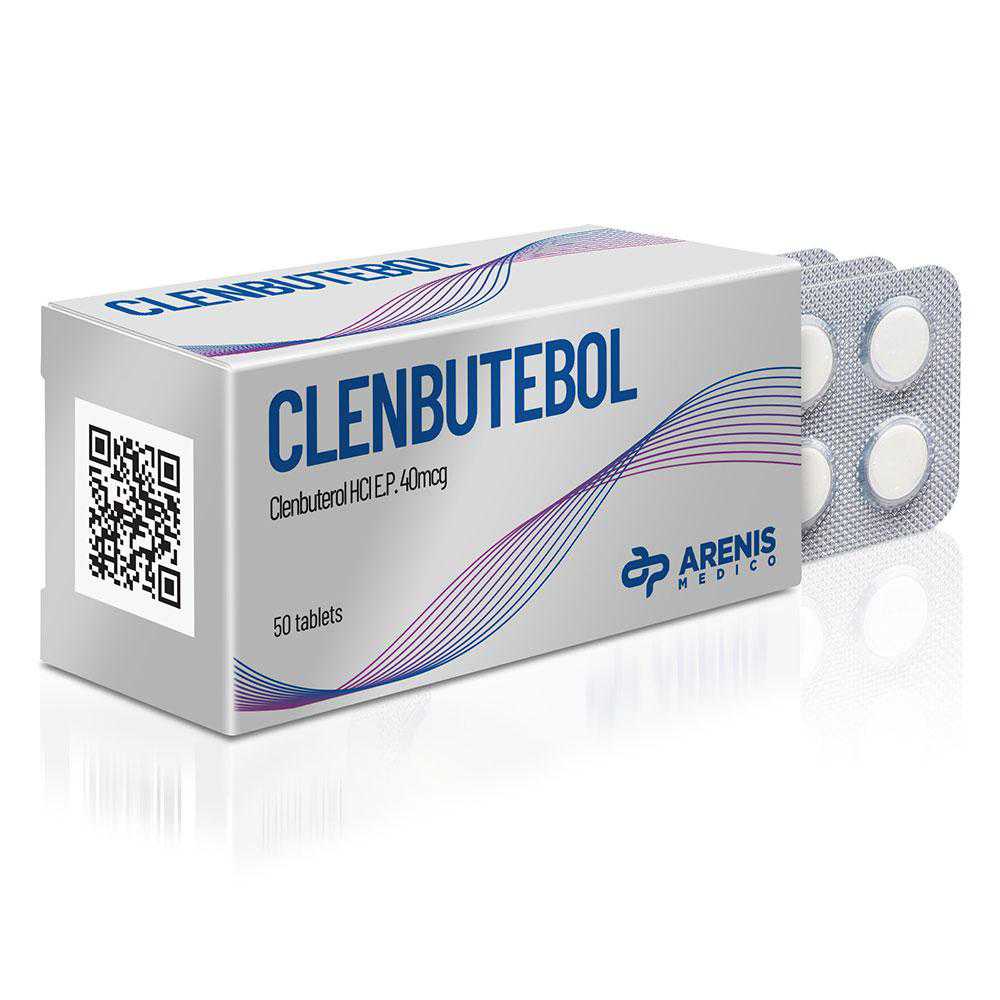 Clenbutebol — 0,04mg Clenbuterol HCL
Clenbutebol contains 0,04mg of Clenbuterol Hydrochloride.
---
Clenbutebol (Clenbuterol Hydrochloride) is an oral anti-asthma medication that belongs to a broad group of drugs knows as sympathomimetics.
Clenbutebol (Clenbuterol Hydrochloride) is highly favored by athletes for its ability to stimulate fat cells and accelerate the breakdown of triglycerides to form free fatty acids.
Clenbutebol (Clenbuterol Hydrochloride) exhibits an extremely long half-life in the body, which is measured to be approximately 34 hours long. This makes steady blood levels easy to achieve, requiring only a single or twice daily dosing schedule at most.
Side Effects
The possible side effects of Clenbutebol (Clenbuterol Hydrochloride) include those of other CNS stimulants, and include such occurrences as shaky hands, insomnia, sweating, increased blood pressure, and nausea. These side effects will generally subside after a week or so of use, once the user becomes accustomed to the drug.
Clenbutebol (Clenbuterol Hydrochloride) is a CNS stimulant with potential for fatal overdose. Signs of overdose may include rapid breathing, blood pressure irregularities, irregular heartbeat, unconsciousness, trembling, shaking, panic, extreme restlessness, and severe nausea, vomiting, or diarrhea.
Administration
For physique- or performance-enhancing purposes, initially the dose should start at a 40mcg daily and can be gradually increased up to 120mcg daily for the last 7-14 days of the cycle.
The positive effects of this drug become most apparent when it is used for longer cycles, usually lasting 4-6 weeks in duration.
Clenbutebol (Clenbuterol Hydrochloride) is a very versatile drug, and can be combined with a number of other agents depending on the desired result.
---
Back to products