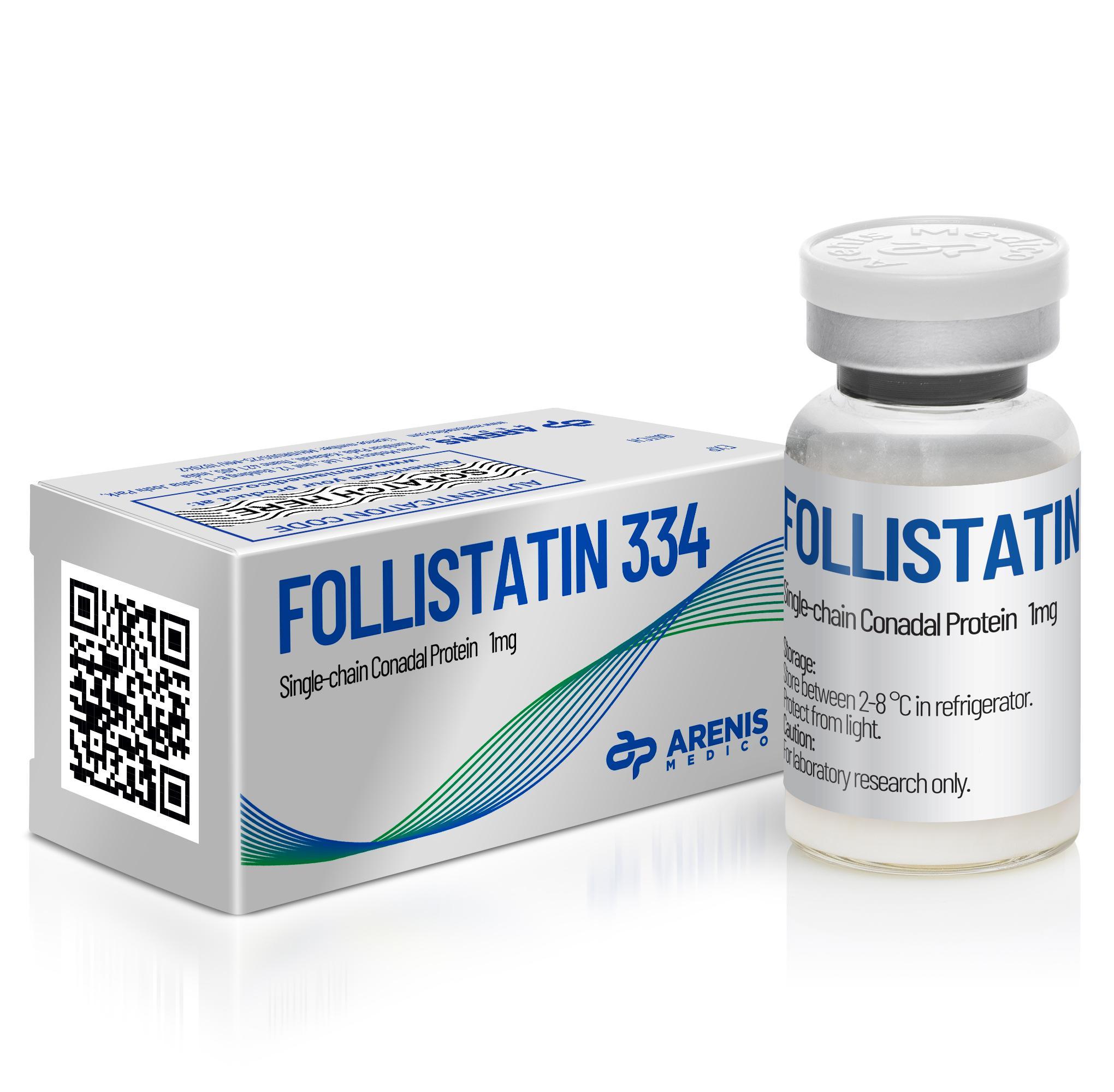 Follistatin 334 — 1mg Single-chain Conadal Protein
Follistatin 334 contains 1mg of Single-chain Conadal Protein.
---
Follistatin is a single-chain gonadal protein that specifically inhibits follicle-stimulating hormone release. The single FST gene encodes two isoforms, FST317 and FST344 containing 317 and 344 amino acids respectively, resulting from alternative splicing of the precursor mRNA.
Administration
Follistatin 344 comes in powdered form and has to be reconstituted i.e. mixed with a suitable diluent before it can be used. Once mixed, it must be stored in the fridge and used within seven days.
Follistatin 344 is taken via an injection into the muscle that you wish to build. Follistatin 344 should be cycled over a period of ten days. Though one ten-day cycle can work effectively for three months. One dosage of Follistatin 344 can be anywhere between 100 to 300 micrograms. Different athletes have different experiences with the dosage, and you should tweak it according to your body, and not just follow others experience.
---
Back to products