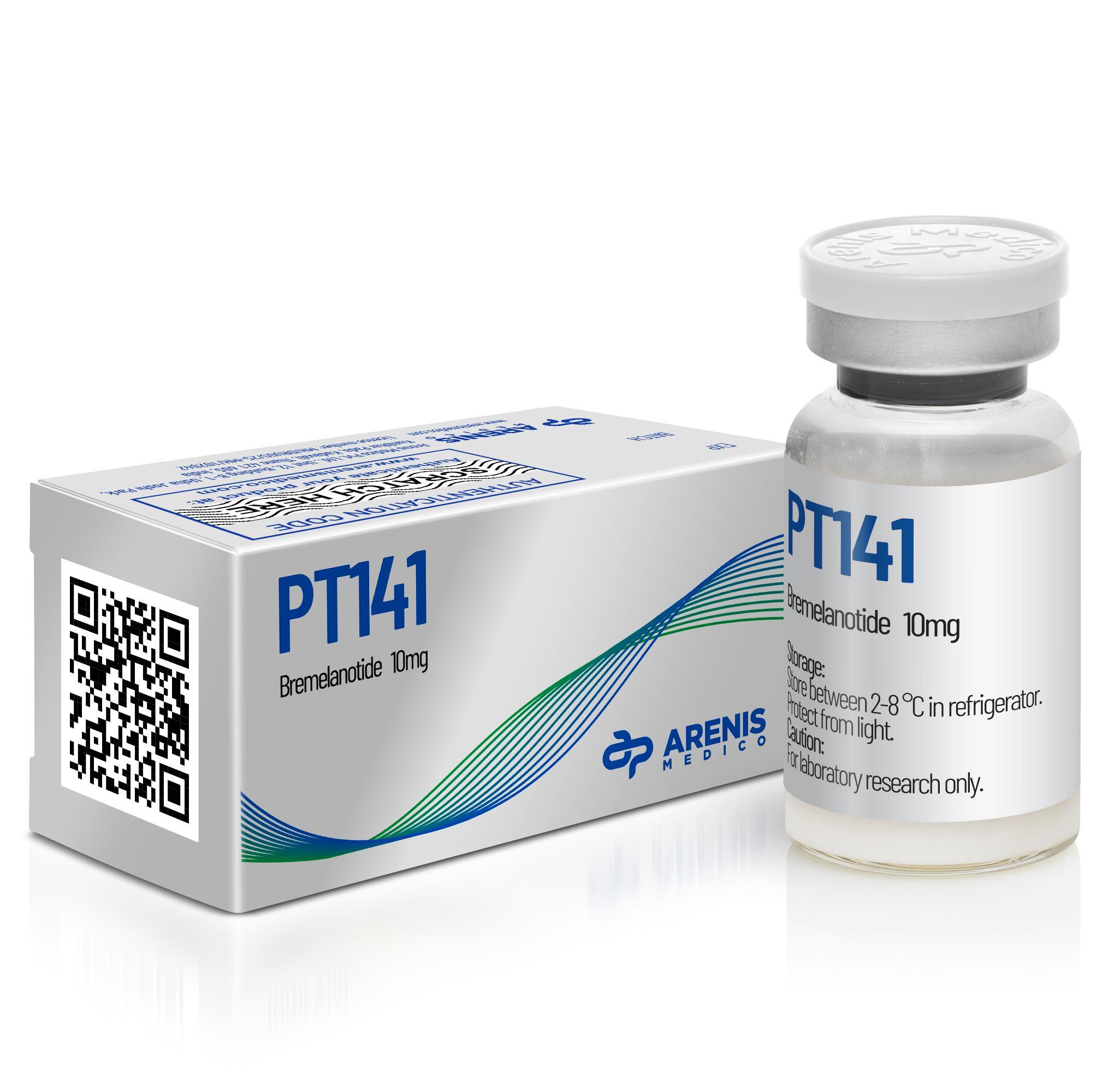 PT141 — 10mg Bremelanotide
PT141 contains 10mg of Bremelanotide.
---
PT-141, sometimes referred to as Bremelanotide is a peptide hormone that derived from Melanotan II. Melanotan II was developed for the purpose of promoting tanning, but more than 90% of all subjects during testing were found to have great increases in libido, sensitivity, performance and sexual satisfaction. These effects held true in both men and women tests subjects with the enhanced effect of male erection function being the most surprising.
The effects of PT-141 on sexually related effects are approximately 50 times greater than MT2.
Side Effects
The side effects of PT-141 are somewhat limited but do appear to affect quite a few people, especially when use first begins.
Nausea and vomiting are the two most common side effects. Other possible side effects of PT-141 include headache, dizziness and in some rare cases high blood pressure. Some may also find irritation at the injected area such as soreness or bruising and should rotate or search out new injection sites should this occur.
Administration
PT141 comes in dry powder form to be mixed with bacteriostatic water.
PT141 is administered via a subcutaneous (under the skin) or intramuscular (into the muscle) injection.
Total use in terms of dose and duration, there is no official data available, only internet conjecture.
---
Back to products